Learning the Secret to Solving the Problems Leaders Have
New Job – New Leadership Challenge
It took just one month out of college to discover a secret of leadership.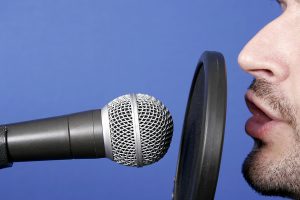 I had worked at WUCF-FM as a college student being as it was the campus radio station at the University of Central Florida. I was on-air talent, producer, News Manager, and other roles. When I graduated, they had a need for a Radio Manager – a professional who would oversee all operations of the station. They weren't offering a lot of money, so people who were much more qualified for it than me turned their noses up at it.
I got the job.
Problems Begin
Just a few weeks in I started to have some substantial problems with one on-air talent who had a certain disregard for some station policies. The problem festered until I went to the General Manager and complained in an exasperated voice about how I thought I needed to fire this guy.
I won't forget what he said.
The General Manager, his name was Keith Fowles, puffed on his cigarette and then turned to me and said "No!"
That's not the significant part. He followed that up with this.
"Paul, you can't fire him because the problem is of your own making. Firing him won't fix your problem, it will simply eliminate one symptom of it."
And then he said what stuck with me all these years.
"Remember this: management creates all the problems. Management is also the only one who can solve the problems."
It made perfect sense to me! I hope you see it too!
The Secret Sauce
Still today, I use the brief and pointed phrase to share with leaders all over ….. with a little twist.
Poor Leadership creates all the problems. Excellent leadership is the only way to solve the problems!
[tweetthis]Poor Leadership creates the problems. Only excellent leadership can solve the problems![/tweetthis]
You see, it doesn't matter what the symptoms of your problem are today they had their source in poor leadership decisions. When we make poor leadership decisions we create situations that negatively impact our team's performance and growth. And I can personally say I have been guilty of many of these decisions like what you see here.
Adding the wrong member to the team
Undeclared expectations on team members
Not equipping the team to achieve excellence
Not removing unproductive members
Failure to challenge individuals and the team to perform
Changing performance targets
Not recognizing excellent performance for individuals and the team
And the list could go on. While each of these sounds like a management problem – and in some cases management plays a part – they are actually leadership problems. What makes them leadership problems is that they involve decisions and not necessarily process. If I add the wrong member to the team because I wanted to fill the role quickly, or I didn't ask the right questions, or I ignored the red flags, then that is a problem with the decisions I made and not the process. In other words, the process didn't necessarily fail me, I failed the process.
Using the Secret to Move Forward
Once I came to terms with taking responsibility for my role in the problem, I was in a much better position to resolve it.
I would like to say that we made friends and everyone lived happily ever after.
No.
But we did manage to co-exist and he actually went on to do some cool stuff for the station. Stuff that likely would not have been done if I had just fired him in an attempt to fix my problem.
Do you agree with the statement that "poor leadership creates all the problems and excellent leadership is the only way to solve the problems"? What philosophies have you learned over the years that have helped you?
Leave comments here, or text me at 321-355-2442 or email me at psimkins@BoldlyLead.com with your thoughts.