Compelling Reasons a Leadership Coach Can Help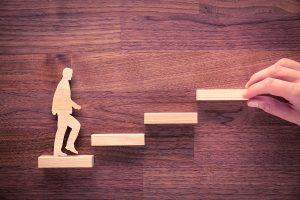 Everyone needs a sounding board. In all my years in business, I have as yet to meet a single person who was so supremely confident in every decision they made that they needed no feedback. That's where a leadership coach can help.
A Valid Sounding Board
The problem with most of the sounding boards that leaders tend to gravitate towards is that they have skin in the game. They have some sort of vested interest in the outcome. Talk to a colleague, chat with an assistant, share with your spouse. They are involved somehow. They can't disconnect themselves completely from the situation enough to give feedback that isn't somehow skewed. It's not necessarily intentional, it's our nature when our own emotions or well-being is involved.
By contrast, the Leadership Coach can provide that perspective. They can listen objectively. Ask questions. Challenge assumptions. Best of all, they help you discover the answers hidden from you.
"Does coaching work? Yes. Good coaches provide a truly important service. They tell you the truth when no one else will." –Jack Welch
A Leadership Coach is Not a Consultant
In fact, an important distinction is that a leadership coach is NOT a consultant per se. A consultant gives you answers. They are typically expert in your industry. And they are good for that. If it is a question of process, a consultant is a good option.
It's Rarely a Matter of Process
The thing is that the issue is rarely one of process. It is usually one of leadership and people. No one can give you the answers to that because the correct approach is one that is inherently you. A leadership coach can help you find that answer that is only inside of you. And it will be the best solution because it is yours and not someone else's.
A Leadership Coach is an Expert
So an excellent leadership coach does not need to be an expert in your field. That's not where you want the answers. They do need to be an expert on leadership. And communication. and relationships.
More Reasons for a Leadership Coach
The right coach provides benefits that are almost unfathomable for the leader. Here's some of the other benefits provided by a leadership coach.
Experience is NOT the best teacher
You have most likely heard that phrase from someone at least once in your life. Maybe you have even used it. But it's a lie. We all have experiences every moment of every single day of our life. If experience was really the best teacher shouldn't we be pretty close to perfect by now?
Therefore it's not the experience, it's the lesson. If we spend time REFLECTING on our experience there is a lesson to be derived. We can take the pain of the experience and turn it into something that adds value to us. A leadership coach plays a vital role in helping you find those lesson gems inside of each experience. That's hard to do on your own.
Your WHY can get lost in the woods
There is the old saying that when you are up to your ears in alligators it's hard to remember that your objective was to drain the swamp (there is absolutely no political commentary there). When we are dealing with the crisis of the moment we can get lost. We forget WHY we are doing what we do to begin with. Your coach will help you keep your eye on the prize, bringing you back to center when you need it.
Focus or flurry
Action alone isn't necessarily useful. As John Maxwell says, many people major in the minors. We spend a lot of time being active and busy. Is the right actions? The right kind of busy? We can busy ourselves with a flurry of actions that get us no closer to our goals. A leadership coach will help you focus your efforts so that they are more productive and more in line with your personal or organizational goals.
Overcome Resistance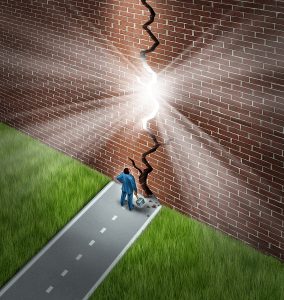 All of us are naturally resistant to doing anything that puts us out on the line. So if you find yourself having those feelings know that you are in good company. Left on our own, we will often give in to that resistance. Even the high achievers you see give in to resistance a lot more than they would likely want to admit.
Yet study after study has shown that we are less likely to give in to resistance when someone else is holding us accountable. A coach who knows the actions we have determined and the deadlines to meet keeps us in check. Can't just anyone do that? Only if they are there specifically for that purpose. A leadership coach will know how to help you move past the resistance and go forward.
Clarity
Sometimes our actions are like driving through the fog. We are getting work done but not really sure where it's taking us. We see a little ahead but can't really see the road fully. This is where a coach who is not an expert in your field can really be a benefit. A coach who doesn't make assumptions based on industry knowledge will ask questions others won't. You explain it and just that process can lead to thoughts that break down mindsets that block us. We get clarity when we see beyond where we are.
Save time
A coach can help you get there faster than you would likely do on your own. Because of the all the other things a leadership coach can do for you, you spend less time spinning your wheels. You benefit from more productive time. You become more effective.
Get from here to there
If your intent is to move forward, a leadership coach can be the bridge that helps you get from here to there. Where is there? It's wherever you want to be. A coach will help you define in specific terms what your THERE is and develop a specific plan to achieve it. No one does it alone.
A coach is dedicated specifically to your success. They won't drag you there or stand behind you pushing. However they will walk alongside you as a friend and a guide.
Find out how a coach may help you. Schedule your FREE Discovery Strategy Session with me today!