What We Have Here is a Failure to Communicate
Do you really need to be sold on the importance of communication in the workplace (or anywhere for that matter)?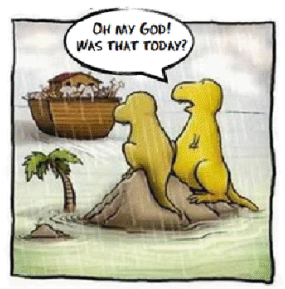 This is one of my areas of passion. My degree is in Organizational Communications and it included an intensive study of a real organization to observe and comment on its communication practices.
No matter the organization there were two things I see in common in regards to communication.
One is that we tend to think our organization is great at communication.
The other is that we think that until we discover it's not. We discover it either through a Communications Audit or through trials we experience because communication breaks down.
And it will break down. Trying to stay lean and agile while also fostering growth inevitably leads to breakdowns in communication. We must know where the breakdown occurs and why in order to fix it.
Why Communication Breaks Down.
1.We Think Our Communication is Totally Clear
You, me, everyone of us approach any situation from our own personal point of view. When we are communicating with others, what comes out is not just words. It is also background and knowledge, experiences, and viewpoints. So we talk with words and phrases and sometimes even abbreviations and acronyms that make perfect sense to us but are meaningless to others.
"I don't know why you don't get it, I'm made it as clear as can be!"
Been there, done that. Probably you have too. I've been on the other side of that too.
Think about how to express the thoughts without the use of jargon. Also think about how your point of view translates to others.
2. Making Assumptions
Along the same lines as clarity is making assumptions.
We assume they understand.
Or that they have the same knowledge set we have.
We may even assume that the other person or people have a certain mindset. I know I have spoken before groups where I made the dangerous assumption that they would be antagonistic. The opposite turned out to be true.
Check your assumptions before initiating conversation. Better yet, ask questions that help clarify or eliminate assumptions you have made.
3. Taking Too Long to Communicate Our Message
You ever get directions from someone who over-explains? They just kind of ramble on and on; usually providing side stories and details and minutiae. It can be hard sometimes to remember or understand the main point of the communication.
Why do people over-explain?
Strangely, I couldn't find a lot of scientific research on this. I'm sure it's there, I just didn't find it. However, I did find plenty of insight on some possible reasons.
Guilt
Anxiety
Feeling Misunderstood
Lying
Another strong reason is that many people feel uncomfortable with silence. So when there is a period of silence they feel they must fill the gap and so they talk even more.  Good negotiators know this and often use it as a tactic – the rule is generally the last person to talk loses.
Become your own talented negotiator and seek for win-win communication. Be brief and to the point.
Then shut-up and let them ask for more. If they don't, they are likely satisfied with the answer. If they do, you get the chance to provide more information for better understanding. Win-win.
4. Not Taking Long Enough
The flip side of taking too long is when we don't give enough information. This can sometimes be a sign of deception but more often than not it is a sign of what I call "auto-complete".
We sometimes get a thought process going in our heads that we then start putting in audible words. What happens is that the thoughts in our head complete and our mouth can't keep up. The result of auto-complete is that the conclusion and sometimes entire thoughts get lost. We THINK we were complete and we were, but only in our minds.
If you have a tendency towards this one way to combat is to ask your audience to confirm their understanding. More specifically, ask where they got lost. That allows you to go back and complete out loud what you completed in your head.
5. Rapid Growth
When an organization experiences a high rate of growth in a short period of time, often effective communication channels become the victim. Usually they weren't communicating that well to begin with but when you are small it doesn't seem to matter as much. As growth occurs and more people are thrown in the mix, the lack of designed communication systems becomes glaringly obvious. Conflict abounds, productivity slows, sales get lost, and chaos ensues.
The best fix for this is prevention. At the first signs of growth, be intentional about implementing formal communication systems. I'm not talking about a phone system, I'm talking about making sure there are practices in place to ensure that information is getting shared with the right people. Have a plan yet also be prepared to modify it often.
If you wait until it actually becomes a problem, then you end up having to bring in someone like me to help you repair it. Like everything else, fixing is more expensive than prevention.
6. Emotions
Our communication needs – in fact it must have – emotional content. Emotions provide meaning and emphasis to what would otherwise be just words.
The danger of emotions is when we let them get away from us. Either we are so passionate about our message that we get over-excited or more commonly we allow someone else's words to emotionally charge us.
Actor and Martial Artist Bruce Lee addressed this while instructing a young student in the movie Enter the Dragon.  He tells the student to perform a kick and then criticizes his lack of emotional content. When the student, upset at the criticism, tries again, Bruce chides him that emotional content and anger are not the same thing.
We need emotion to create connection. The wrong emotion or too much emotion prevents connection.
If you are the speaker, make sure your emotion matches the meaning. If you are the listener, try to keep yourself from reacting emotionally at least until you are sure the message is complete. Carefully consider the point before you emotionally react to it.
7. Ego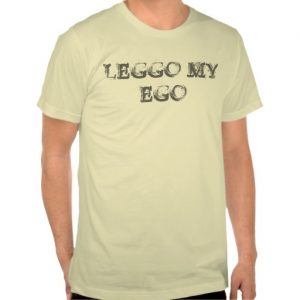 People who need power will use information as a power source. The purpose of poor communication or a lack of communication is intentional then in order to keep it to themselves. He who has more information than others holds the power is the belief.
There is also a certain ego boost in being the one "in the know". Obviously, you are revered if you know more than everyone else, right? Right?!
Ken Blanchard says that when people get caught up in their ego it erodes their effectiveness. The combination of false pride and self-doubt gives a person a distorted image of themselves. The result is a very self-centered and self-driven world where you are simply a tool to reach their purpose.
To communicate with the ego-driven person, focus on providing facts. Offer solutions, Give alternatives. Offer cooperation or invite participation. Avoid anything that would seem like a personal attack or assigning blame. Give appropriate compliments. That will help keep the ego-driven person from reacting emotionally.
If you are on the receiving end of communication from the ego, focus on the facts of what they are saying. Ask questions. Don't allow the strong emotional content to overwhelm you. Try to get specific action items and make sure they are fully understood.
8. Insecurity
Similar to ego, when a person harbors insecurities they tend to communicate less. Either they are not sure of themselves, not sure of the message, or both. Not sharing the message is highly preferable to sharing the message and risk the threat of being criticized or reprimanded.
Reinforce that you value them and the information they have. Ask for their opinion and more importantly thank them for sharing the information. The idea here is to make sharing information more rewarding than the perceived threat.
9. Inconsistent Message
We can be as guilty of this as well as be the victim of this. This is especially a critical point for leaders. Your message must be consistent.
Want buy in to your vision? Communicate it consistently and constantly.
Looking to encourage the team to a performance goal? Measure and report it consistently.
That means you need to be sure of what that message is. If you don't know, neither will they. This is primarily where this becomes a problem. When a leader is not really sure of what the vision is or where the goal should be, it's tough to communicate that consistently.
Make sure of your message and then be intentional about it's communication. Have a plan.
10. No Common Ground
For your message to reach an audience, they have to be able to understand how it relates to what they already know. This is the common ground.
Common ground is personal. Find elements of the message they can relate to. If you are communicating a sales goal, relate it to how it affects the organization AND how it impacts them directly.
Who do you remember as a great communicator? What made them great? What would you duplicate if you could in yourself and others?
Share your thoughts here or write me at psimkins@BoldlyLead.com.
And while you're writing me, ask for a FREE copy of my e-book "12 Skills that Make You an Extraordinary Listener".