The Message You Send Through Uneven Enforcement of Company Policy
Another Victim of Social Media?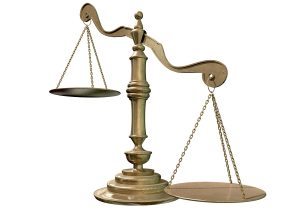 A few days ago, someone had their 15 minutes of fame. It wasn't planned and no one got hurt – except maybe for her. Company policy got in her way.
If you haven't heard about it yet, Juli Briskman of Virginia was riding her bicycle down a country road.  President Trump's motorcade came by escorting him from his golf course back to the Whitehouse. In a moment of pent-up frustration Juli raised her left hand and extended her middle finger as the they sped by.
OK. Big deal, right? Probably not the first time, inappropriate as it is. Unfortunately, a quick-witted Whitehouse photographer captured it on camera and posted it on the Internet. It went viral. Tens of thousands have seen it. Briskman saw it and liked it so much she made it her profile picture on Facebook. The picture itself just shows the back of a cyclist with no real identifiable features. Juli Briskman could have gone on with life with no repercussions.
Except….
Briskman got concerned that her employer would see it. That would not be good. She was a Marketing Analyst for a government contractor called Akima LLC. So Briskman took the initiative to go to her Human Resources office and inform them that she was the person in that picture that is all over the Internet.
Her boss thanked her for stepping forward and then promptly fired her.
Breaking the Code
See, according to her boss Juli Briskman had violated the Akima LLC Code of Conduct. That code states:
The Akima, LLC Code of Conduct describes the policies of Akima and its subsidiary companies for conducting business in accordance with applicable laws and the highest ethical standards.  Akima expects that a high level of ethical standards and personal integrity will be reflected in all of its business dealings.

Similarly, Akima expects its employees, officers and directors to exercise good judgment and maintain high ethical standards in all activities which affect Akima.  Every Akima employee is held to these standards.
So according to Akima Briskman giving the motorcade the finger was an obscenity and therefore a violation of policy. Akima was concerned about the impact it could have on their core business of contracting with the federal government. So, goodbye.
This is Where it Gets Complicated
Now probably a good number of people right now are saying "good, she deserves it." At the same time, it opens up a whole bunch of questions worth considering from both a leadership and employee engagement perspective. Here are some of pertinent facts as we know them now:
Briskman was off duty and wearing nothing that represented her company.
She did not take the picture nor arrange to have it taken
Briskman did make it her profile picture on her personal Facebook page (which does not mention her employment)
A male co-worker allegedly posted a public message calling someone a pretty obscene name typically assigned to liberals on his Facebook page where he features the company logo in his profile picture. He was reprimanded and deleted the post but not fired.
Akima LLC was totally unaware of her involvement until she took the initiative to tell them. It is likely they would have never known.
Virginia is an employment at will state, meaning technically an employer can terminate you for any reason at any time.
Questions to Consider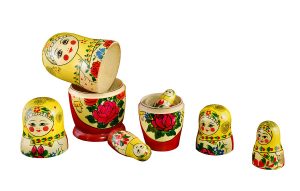 With all of that in mind, it raises questions about the reach of organizations into our personal lives. It also raises questions about the message we send when the application of policy appears uneven. Some questions to consider are
Where are the lines where behavior and choices in personal life are of concern to an employer?
What message does it send when an employee shows integrity and suffers consequences as a result?
Why the uneven application of the obscenity policy? Does political alignment play a part? If so, does it show discrimination that someone obviously an extreme conservative is reprimanded but a liberal is terminated?
Is the company's concern about her behavior potentially affecting their core business a valid one? If it is, could I be terminated for being a Protestant because the company's biggest client is Catholic?
On the surface they may seem like easy questions to answer. Yet like a Russian Nesting Doll, each time you open one up you discover another inside to be opened.
Similar to Other Recent Stories
It seems the situation is somewhat similar to one that Google dealt with a while back with an outspoken employee. You can read more about that here. The termination, based on what has been reported, appears to be more motivated by discovering an employee has political leanings inconsistent with those of the owner or leaders of the organization; much like the employee at Google. Further possible evidence of that is male employee who was even more profane publicly AND connected it to his company through his profile picture yet was not terminated.
No, the answers are not easy yet they are answers we must seek as we look to keep people engaged in the workplace while also involved in the world around them.
What are your thoughts about this? Are there points I missed? Where are the lines drawn for you? Share your comments here or email me at psimkins(at)BoldlyLead.com.
Navigating the world of leadership and employee engagement can be overwhelming. I can help you get from here to there. Contact me for a free Discovery Strategy Session at 321-355-2442.