Loyalty is as Loyalty Does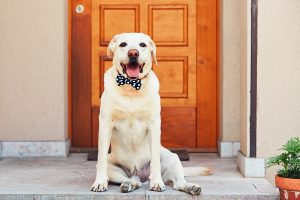 Do you miss those days of company loyalty? Do you know people who have stayed with the same company for 10, 20, 30 years or more? Do you wish you had people like that? Believe it or not, loyalty is not a lost attribute. It IS still possible and how we think about loyalty is going to make the difference.
Are Millennials Disloyal?
The short version of this is not necessarily.
I have expressed before my dislike for generalizations based on age periods. it is almost always negative and non-productive. However, there is evidence to support that people in the workplace born in the time period defined as Millennials do not stay in jobs as long as others.
A
Gallup Report
from 2016 finds that 21% of ages 22-37 in the workplace have changed jobs in the last year. That's significantly more than any other age group. It goes on to suggest that they are the least likely to stay in their same job for long and the least engaged.
However, it also suggests that the willingness to leave is not driven by whimsy but rather by the perception that the current job has nothing more to offer them.
Rejecting the Loyalty Scheme
This movement towards job hopping is not really that new. It started as far back as the late 1960's and has grown since then. It has been born out of what generations have observed in the workplace over the years.
The Baby Boomers (1945 to 1964) were taught loyalty from their parents and grandparents.  You left school, went to work for a company and stayed with them your entire career (at their discretion).  Very rarely did you have any control over what role you filled, whether or how you advanced, how you grew, when you retired, etc.  You were expected to be loyal to the company at all costs.
However, very rarely was that loyalty returned.  Some organizations rewarded loyalty by returning loyalty to their people, but most focused on punishing disloyalty and showing very little appreciation for those who were loyal.
Something seemed terribly wrong with that and as other generations have come along that have increasingly rejected that concept of loyalty. It's not a lack of work ethic. It's an expectation of rewards and returns.
Changing Loyalty Landscape
The trend is shorter stays at one company – sometimes 3-5 years at the most.
Why? Because part of the new thought on loyalty is they expect it to be a two-way street.  If they are loyal to the company they expect some loyalty in return.
Their willingness to change jobs quickly isn't because they are fickle or lazy or disloyal. It's because they perceive that the company has nothing more to offer them, including loyalty. If they don't see opportunity and don't see your commitment to them, they are more willing today than ever before to pick up and move on. They will keep changing until they find what they are looking for.
As a leader, we must change your thinking to follow that theme.   Be willing to commit resources to help somebody become better at what they do. Have direct conversations -where you mostly listen – about what each person desires and hopes for. Look for how you can help them find that within your organization. Invest in them.
Do all this with the knowledge that they most likely will NOT be with you forever. They may eventually take what they have learned from you and go somewhere new.  That's the gamble of investing in people.  The alternative is a bigger gamble with consequences even more significant if you lose (and you will).
So think in terms of how you can maximize your investment over the short term and long term.    If you can get somebody up to speed, maximize what they can produce for you, and maximize their potential over the time period they are with you, then it's a win-win.
Encouraging Loyalty
So here's some tips to help you along.
Focus on Relationships — Building relationships with your employees.  Understand their desires, understand their dreams so you can help them move towards that.  Remember the three questions you must answer for them are do you care for me, can you help me, and can I trust you.
Focus on Growth — Invest in your employees with formal training, modeling, mentoring, and providing them with challenges to push them out of their comfort zone.  The more you can help them and move them closer to their potential, the better they are going to produce for you.
Focus on Empowerment — Equip them and authorize them to take the steps they need to take to produce for you.
Focus on Communication — Communicating with them at all times.  ALL TIMES!
Focus on NOW — Forget about forever.  Work on building loyalty for the time they are with you, allowing them to give you the best return while you are giving the best to them.
Here's the Bonus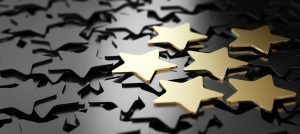 When you invest in your employees and give them time, resources, training, caring, and influence –  show them loyalty – then many of them will be loyal in return
.  Not all of them, maybe not even most of them.  But the ones who count.  
Remember you are looking for the golden ones anyway; the ones who will yield greatest returns for you.  You are mining for gold
.  As
Dale Carnegie
says,
"Developing your people is a lot like mining for gold.  You have to move a lot of dirt to get to the gold.  But you don't go looking for the dirt, you go looking for the gold."
Your Action
What will you do today to begin looking for the gold?
How can you best invest in your employees for the short and long term?
What are you willing to give up to reach that?
Do you need help navigating the employee engagement landscape? Want to get started? Schedule your FREE Discovery Strategy Session today.