2018 Has to Be Better, Right?
Depending on how your 2017 went, you may be happy or sad to see it go. But go it must and we enter 2018 with new hope. To maximize that hope, we look back at 2017. It's not to be nostalgic but rather to learn the leadership lessons that events have to teach us.
With that in mind, let's look at some critical moments of 2017 that we can learn from. This is by no means an exhaustive list. In addition, it is by no means THE most critical moments. They are, however, vital for what we can learn from them.
Leadership Lessons from 2017
Solar Eclipse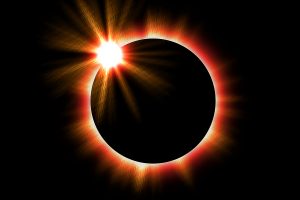 On September 21, a solar eclipse occurred and swept across the United States. People from all over the world flocked to "ideal" locations for viewing the full eclipse. Many spent hundreds and thousands of dollars for this opportunity as they may never see it again.
Where is the leadership lesson in this? Know that most people live in the moment. Hundreds of thousands of people took off work for this event. Those who traveled invested money, some probably more than they actually had, to go to location in the path of the full eclipse. They did this to experience a moment that lasted all of 7.5 minutes.
Therefore, while part of a leaders role is to give hope it's not just to look at the future. It is also to help make the present better. If your people are living in the now, you have to determine how you can improve the current situation.  Help your people live in the now as well as hope for the future.
And if you missed it, the next U.S. solar eclipse is April 8, 2024.
Harvey Weinstein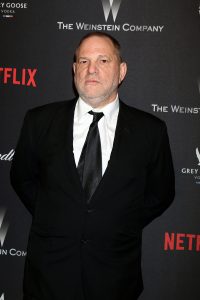 The New York Times in October published an article detailing allegations of sexual harassment against Harvey Weinstein. He was a producer and his company was behind numerous movies, as well as television and radio programs. Many known actresses came forward and detailed the allegations of offense. All in all, over 30 years of alleged harassment.
Weinstein at first publicly acknowledged and apologized that he has caused a lot of pain. Yet he denied the harassment. His lawyer even threatened to sue the New York Times. And the allegations still to this day continue to mount up as more employees and actresses come forward.
There are indications that his exploits were known as far back as 1990 when he was with Miramax. Despite that, it appears that other than occasionally settling with someone who threatened to go public very little was done about it. What has happened since is that Weinstein has lost his company, his career, and any connection with the industry. He has a lifetime ban. His wife left him and his family has practically disowned him. Further, it's still not over.
What is number two in our leadership lessons? Well, first I think the lesson for a leader is that when you mess up you gotta fess up. Would his early confession and apology have made things any easier? Who knows? However, it is likely that at least some relationships could have been saved. Helping people move towards healing faster.
For others involved, the lack of timely and appropriate intervention exacerbated the situation. Think of it, lack of response prompted 30 years of damaged lives. As leaders we cannot ever stick our head in the sand, no matter how awkward or unpleasant the circumstances. Courage is a necessary component of leadership.
The Oscars
Back in February the highlight of the awards ceremony by the Academy of Motion Pictures Arts and Sciences (AMPAS) is the OSCAR for Best Picture. To present the award legendary actors Faye Dunaway and Warren Beatty come onstage. The nominees are presented, the envelope is opened and the OSCAR goes to…La La Land! Producers, directors, and actors flock to the stage to accept the award. And then, on live television it's discovered that in fact the Best Picture OSCAR actually goes to Moonlight, not La La Land! Confusion and embarrassment wrack the stage for several minutes.
It turns out that somehow the wrong envelope was given to the presenters. It was actually discovered and corrected onstage by Jordan Horowitz, the producer of La La Land. PriceWaterhouseCooper (PwC) oversees the whole process of envelope management and someone simply made the mistake of pulling the envelope from the wrong pile.
So number 3 in our leadership lessons is a positive one. PwC owned up to their mistake – in fact took total ownership of it – and took steps to make sure it did not happen again. They didn't focus on spin or making the best of it, they simply confessed, apologized, and worked to fix it.
Travis Kalanick and UBER
I talked about this story back in June and a lot happened since then.
Ok. On the surface this seems to be the same leadership lessons as before. However, there is more to be seen and learned. Like being a celebrity, being a leader means you sacrifice certain things. You no longer have the luxury of angry tirades. Your behavior is seen and evaluated every day. Being dismissive is no longer an option. Consistency in your character and behavior are crucial to successful leadership. It creates safety.
United Airlines
Where to start with this! It was not a good year for United Airlines.
First, in April United Express flight #3411 out of Chicago was allegedly overbooked (United later denied this). I talked about that story here.
This was two weeks after an incident where United made two teenage girls go change clothes before they could board a flight. Apparently they were on employee family passes and as such were representing United Airlines. United considered leggings as inappropriate clothing. Those incidents were followed by the death of a giant prize rabbit and a family dog in the hands of United. A couple heading to their wedding in Costa Rica are removed from a United flight due to conflict over their seats.
It's all about culture here in number five of our leadership lessons. When culture places a greater importance on the bottom line over employees and over customers, it's a recipe for disaster every time. Focus on treating employees well, equip and empower them to do the right thing, and everyone wins. Don't believe it? Look at Southwest Airlines. Do they always get it right? No, but apparently they do more often than others. That says something.
Google
I also wrote about Google's biggest faux paus last year. Of course, added to that is the revelation that despite the intent to create a safe workplace they apparently consistently pay female employees less than male counterparts.
As a result, number six of our leadership lessons stays the same as before. Leaders must consider how actions to manage behaviors and attitudes factors into first creating a safe workplace and second supporting or suppressing opposing viewpoints. In their attempts to create a safe workplace, Google ended up quieting someone who opposed some company policies and stances. The result was to create an unsafe workplace for those with opposing views.
Do you agree with the lessons here? Disagree? Are there lessons here I missed? What is your favorite leadership lessons of 2017.