Empowerment is a Win-Win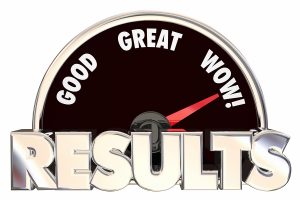 What would your life be like if all of your employees were a high-producing sales force and an outstanding customer service staff rolled into one?
What if you could take a day off, confident that effective work would be done. Problems would be solved without you having to step in?
It's not just a dream, it's what happens when you practice empowerment.
It Starts with Hiring Smart
Years ago, I started a career counseling business. One of my bragging points I used to say was that I hired people smarter than me.
Call it karma or whatever, I later took a job with a company called Sherikon that specialized in government service contracts; in fact it was their lifeblood. It was a private company and the owner/president, Ed Fernandez, was a great presence and leader. He used to constantly brag that the success of his company was that he hired people smarter than him and then got out of their way and let them do their job!
It's Also What You Do AFTER You Hire Smart
That's not the complete story, however. Not only did he hire people smarter than him (or so he says) but he also equipped them and empowered them to do their jobs for the welfare of the organization. And that's important.
Here's how he did it. They lived and breathed on government contracts. Therefore I and every other new hire attended a multi-day training course on how to seek out, pursue, bid, and secure government contracts.
I found out that every single employee in the company was put through that training. Line workers, administrative assistants, all the way up (and down) the ladder. EVERYONE.
Equip and Send
Not only that, but after we completed the training we were told that we were AUTHORIZED to go out and get contracts. If we did, then we would be placed on the work for that contract and if possible trained to be the project manager. So there was not only benefits for the organization but the individual employee as well.
That's what we want as well: every single employee working for the welfare of the organization. Whether through increased sales, outstanding customer service, or top-level efficiency. And all without us having to put our fingers in.
Empowerment Starts with Building Believers
Zig Ziglar used to say you need the mindset that the Sales Department is not our whole company, but our whole company is the sales department. Every employee from the janitor to the CEO emulates the values and speaks the gospel of the organization. They represent that in the way to they speak to EVERY SINGLE CALLER and customer.
Here's the catch.
Your employees can only effectively represent the organization IF they understand it's values and have bought into it. IF they are provided with the tools they need to communicate the message. Only IF they KNOW they are given the authority to set the stage for sales, provide over the top service, and solve problems. No one can represent effectively and consistently what they don't understand and don't believe.
How Successful Leaders Empower Their Team
Model Expected Behavior – Demonstrate the behavior you desire. Do as I say and not as I do did not work when you were a kid and it won't work with your team. You must daily model whatever behaviors you expect from them.
Set Expectations – This is critical. You must let them know exactly what you expect from them. Without this, it is almost impossible for them to measure up and you will be disappointed. So will they and they won't try again.
Equip Them to Do It – Provide them with what they need to do the job. You can't just say, "yeah, go out and get government contracts" and not train them on how to find them, bid on them, and secure them.
Go Hands Free – If you are the person who has to have their fingers in every pie or have total control then you are not really empowering people. In addition, you are not going to get the results you want. You have to be able to let go of things. This is the hardest thing for entrepreneurs to do. They spend so much time being involved in everything out of necessity, it's hard to let go when it's no longer practical or desirable. Remember the objective here is not just benefit the organization or the employee but you as well.
Empowerment is always a win-win situation. Employees who are empowered are more engaged. Therefore they are more productive. The organization wins, they win, and the customer wins.
And you get a more peace of mind and perhaps even a little more time on your schedule.
I would love to hear how you or your organization empowers their employees. Leave your comments here or drop me a line at psimkins(at)BoldlyLead.com.