Trust is the Key Element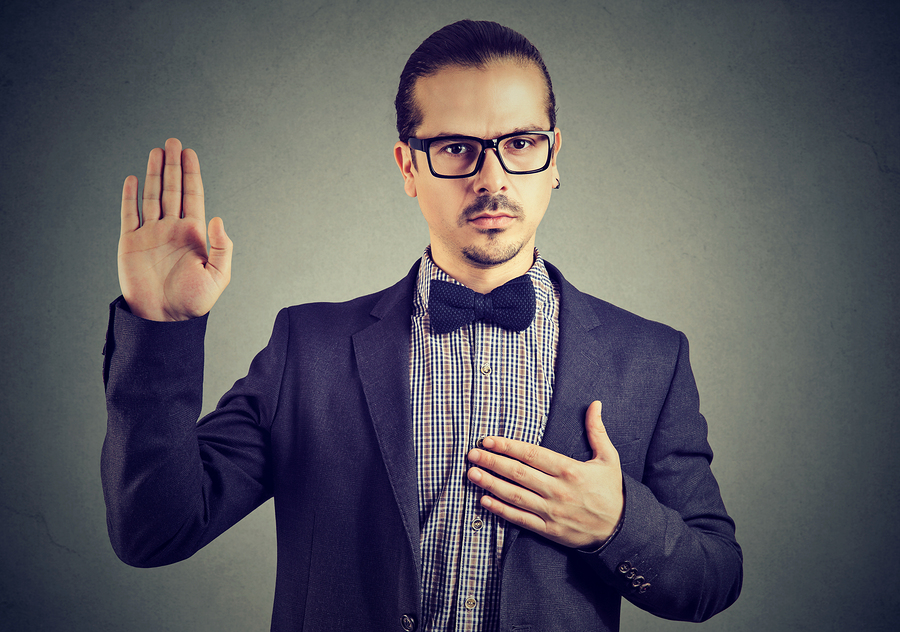 Have you ever been in a situation with other people where something just seems to be missing? There is an uneasiness in conversations. This really stands out among teams. Discussions about work and assignments just seem to have this "air" about them. Something just doesn't feel quite right.
Then it hits you. There is a lack of trust. Either you don't trust them or you get the eerie feeling that they don't trust you. It may even be both. As a result, things are not flowing. Work is not nearly as productive as it could be. You may even be missing deadlines. Communication suffers. The team just does not mesh together. And until that is resolved, it will only get worse.
Trust is Character
Some years back UCLA did a survey of 1300 executives around the country and they asked for five traits that were keys to advancement for employees. All 1300 of them included INTEGRITY somewhere in the list.
Here's the real kicker.
71% of executives rated INTEGRITY AS NUMBER ONE TRAIT!
Integrity comes from trust. You can't have integrity with others unless they trust you. So, obviously, being trustworthy is a critical character trait if you want to move up the corporate ladder, keep your employees, or build your customer base.
Bob Burgwill tell you that "all things being equal people will do business with people they know, like, and TRUST".
The first law of the Boy Scout Law , which defines how a Boy Scout is supposed to live their life, is A Scout is Trustworthy. Here's the explanation: "A Scout always tells the truth. He is honest and keeps his promises. People can depend on him."
The Key to Any Relationship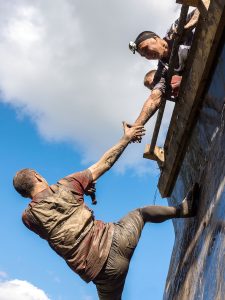 Our trustworthiness is also quite obviously a key to our relationships with others.
If your spouse or significant other can't trust you, the relationship is destroyed.
Once your friends learn not to trust you and count on you, then they will simply no longer expect anything from you and eventually will simply stop being around you or having your around.
When your co-workers can't trust you, then you will not be able to function as a team.
If your employees can't trust you, they will become disengaged and productivity suffers; not to mention the bottom line.
We know this, yet somehow the focus on trust seems to be lost somewhere in the desire to "close the deal" or secure what we want.
When we focus on trust, however, we find that acquiring those things and closing that deal becomes easier because of who we are and what we stand for.
When we are trustworthy, we are the goto person that everyone counts on to make it happen. That has value in so many ways, including financially.
The Kiss of Trust
Trust brings opportunity. Many years ago I was part of a training development company that had just made the INC 500 list.
Our development team was small – I was the third member. Despite being the junior member of the team, I was given a prime opportunity to be trustworthy.
The company focused primarily on software training. For a particular course, we would typically produce a disk and a manual to accompany it.
Opportunity to Build Trust
A new software, something called
, was coming out. The president, a man of great vision, saw that it would become big. We needed to produce a premier training product for this. At the same time, he wanted a total redesign of the product. He came to me. "I'm putting you in charge of this," he said. "I've seen your work and I think you are the man to give us something totally new. Raise the bar! No limits!"
"Oh, you have one week to give me a prototype!"
One week! To give something totally new and evolutionary. I didn't know how I could possibly deliver something like that. Yet I knew that I was being counted on to deliver. Mess this up and we are behind.
I delivered. On time. I turned it in to him for review and thought nothing more of it. Just doing my job.
The next day this company president sternly walked into our office space. "Paul, come here a minute," he ordered as he placed a chair in the middle of the room. I was confused. Had I failed? Was he going to publicly embarrass me for my failure?
He ordered me to stand on the chair. Now I was really bewildered. Was I going to change a lightbulb? "What in the world is going on," I thought!
"I'm doing this because my back can't take my getting on the ground," he explained.
Then he leaned over and KISSED MY SHOE!
"I absolutely LOVE the new product! I knew you would come through and you did! I felt I needed to make sure you knew it!"
He had placed his trust in me for this new product. As a result, I was determined not to let him down and I put in the long hours to get in done. I did my best to go above and beyond to exceed his expectations. I did not want his trust to go unfounded.
And because he made himself vulnerable I learned I could trust him. Because he showed me respect I knew I could count on him. I trusted him. And from that moment on until the end of my time at that company I was prepared to do whatever he asked me to do. We are still friends today and I still greatly admire and respect him.
Being trustworthy is the deal-maker…or the deal breaker.
Trust is a Two-Way Street
It's not enough that we are trustworthy as leaders, it is also critical that we can trust those whom we serve. In fact, the first move is always ours. If you don't trust them, they will never trust you. You can have a proven track record yet if you make it clear that you don't have trust in your team they will never fully trust you. They will always think you are holding something back. You may even have their grudging respect but will never have their trust until you first learn to trust them.
Here are some ways you can build trust on a daily basis:
LEARN TO TRUST – start small by delegating out small tasks you would normally do to individual team members. Give them a deadline. Offer support. And let them have at it. I believe you will be surprised at the results.
PRODUCE RESULTS – when you have a proven track record of accomplishing things people will trust you to do the things you say you are going to do. Meet the deadline or accomplish the task no matter how challenging it is.
GIVE YOUR WORD ONLY WHEN YOU MEAN IT – Don't make promises you can't keep.
KEEP YOUR WORD AT ALL COSTS –

This is critical.

When people know that no matter what you are going to do what you say you are going to do, then your trustworthiness grows and builds over time.
BE CONSISTENT – Consistency is a key to both trustworthiness and integrity. People need to know what they can count on.
RESPECT YOURSELF AND OTHERS – When you show respect for other people and respect yourself, then people will believe and trust that you are who you say you are and you will do what you say you are going to do.
Is that team dynamic not quite there? Don't let it get away from you! Let's fix it together! Schedule your free Discovery Strategy Session and let's see how I can help you and your team MOVE TO THE NEXT LEVEL!