Team Success Depends on Everyone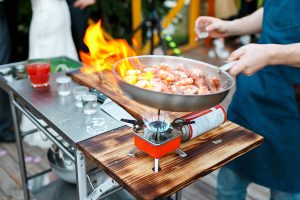 WARNING! DON'T READ THIS WHILE YOU ARE HUNGRY! There are going to be a lot of food references here but they all have a point. It leads to what it can teach us about team success.
You ever watch any of the cooking competition shows on television, like Iron Chef America? In that particular show, chef contestants are given the same set of ingredients and asked to make a meal. Not just a dish – a meal. Oftentimes, the ingredients they are given to use will seem totally mismatched with one another. Yet they are required to use each and every ingredient. They can add but they can't subtract. A judging panel evaluates them on taste and how they incorporate everything.
Sometimes the chefs find it challenging incorporating all the ingredients into the meal. They may barely use one item and overuse another. And when that happens, they are marked down for it in the final result. The winners are usually the ones who effectively utilize each ingredient for optimum taste and contrast.
The Leader As Chef
In much the same way, as leaders we know that our greatest team success comes when we utilize everyone on the team. If we are lucky, we had a say in who exactly is on our team. We were able to hand pick them and choose them for the special talents and skills they can lend to the effort. It's a beautiful thing when that happens.
On the other hand, more often than not we are like the Iron Chefs. We are given the team members and told to make something out of it. We might be able to add but we can't subtract. So we have to figure out how each team member can best contribute to team goals. Our success depends on finding the right combination.
And it's important that your team members understand that as well. The more they understand the importance of inclusion and the value of each team member, the better they can appreciate what each person brings to the table.
Potatoes and People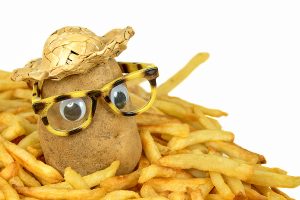 Here's a cool exercise you can use with your team or with a group of leaders to help them understand inclusion. I learned this with leader training we use for teaching Boy Scoutsto be effective leaders. Try this sometime as a lead-in to a meeting or as an exercise in a training session.
You are going to buy a bag of potatoes (or gather rocks) and call your team or company together.
Hand each of them a potato (make a very solemn occasion of it. adds to the fun!)
Send everyone off by themselves for a couple of minutes and tell them to get to know their potato. They want to examine their potato and notice all of its unique characteristics. Give it a name if they wish.
When they gather back, you are going to ask each of them to introduce their potato to rest of the group. They can have a lot of fun with this – that's all part of it. But they need to describe their potato as completely as they can, including its uniqueness.
After everyone has introduced their potato to the group, collect all the potatoes back in a bag and then randomly redistribute them. Then challenge everyone to find their unique potato.
It will be a lot of fun, but they will also learn something about Inclusion.
Using Both Diversity and Inclusion
We hear a lot about Diversity and Inclusion these days but they don't naturally go together in most organizations.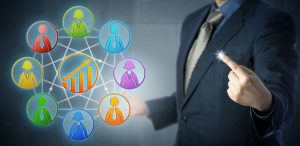 Diversity is all about recognizing and celebrating the differences in each of us. No two potatoes are exactly alike; they have different shapes, different sizes, different textures and skin colors, and even the placement of the eyes. Yet each one is still a potato and still useful.
Inclusion means I can bring two or more potatoes together and even though each is a different size and shape and color; when I put them together they make a tasty meal. With inclusion in the workplace, we take the differences in each of us; the different skills sets and strengths, different backgrounds and attitudes, and we learn how we combine them together to be most productive for the team or the organization.
Many organizations practice diversity (mostly as a public relations mandate) but don't practice inclusion. That's a waste. It's a waste of human resources, financial resources, and time.
Why spend the money hiring and training someone you aren't going to make an integral part of the whole? When we practice both diversity AND inclusion, then we have produced a team that is productive, effective, and profitable.
four ways to create your inclusive and productive team
CONNECT WITH YOUR TEAM MEMBERS – As a leader, it's very important that you connect with each person and get to know them well enough to understand their goals and their dreams. What do they see as their strengths? What do they like to do? What do they don't like to do? Where do they see themselves fitting into the whole? Listen carefully! A lot of times they may very well be right. For this part, it is more important to listen than to talk.
IDENTIFY STRENGTHS – Start with an assessment. There are lots of great ones out there, free and fee-based. If you're not sure, give me a call and I'll help. The important thing is you want to identify those strengths because that's what we are looking to use. You don't want to worry about weaknesses except in terms of how we can complement that.
BUILD A STRENGTHS-BASED TEAM – Build your team based on the strengths of each person complementing the weaknesses of other team members. This is where the real Iron Chef leader comes out of you. You may find you need additional strengths you don't have on your team. You may find you have too much of a particular strength. Still, you have to find a way to utilize all of it for optimum team success.
FOSTER CONTINUOUS GROWTH – You want to build a mindset in your team for continuous growth and improvement of their strengths. Continuous personal growth allows them to take the strengths that they have and making them stronger. As a result, they will be more effective for the organization and happier. Your teams are going to be more cohesive, more productive, and you are going to see the results in your bottom-line.
Trying to get started as your own Iron Chef team builder? Are you frustrated with the challenges to being a leader? Looking to move you and your team up to the next level? Schedule a free Discovery Strategy Sessionwith me TODAY!