When Producers Are Also Employee Engagement Problems
The Diva. The Prima Donna. The 800 pound gorilla. The Lead Dog.
These names we typically attribute to those who seem to have elevated themselves to a level above others, often both in their performance and in their attitude.
Everyone likes a high producer. The person who can belt out a tune better than anyone else, hit a baseball more consistently and farther than others, or the person who has sales numbers up through the roof. We love what they can do for us.
Sometimes, however, there is baggage that comes along with that in the form of personality quirks, bad attitude, and poor personal relations.
They produce but leave a trail of ill-will, resentment, and outright hostility. But it's hard to get past what they do better than anyone else!
And there's the dilemma for the leader.
The Clubhouse Cancer
In baseball (and other sports) they refer to that type of person as a "clubhouse cancer". The mindset and attitude they display spreads quickly throughout the team and infiltrates every part of the organization. The term actually has no official definition but is used widely to describe a player who has a detrimental effect on teammates not through their actions on the field but rather off the field.
Usually, they are one of the best, if not the best, players on the team. They had a huge impact on the field. Yet they often had a bigger impact off the field.
Rebuilding for Engagement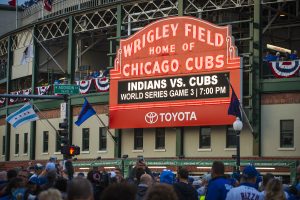 An example of this is as recent as the Chicago Cubs. One of the players on the Cubs team was Carlos Zambrano, a highly talented impact player. Zambrano had a huge impact as the Cubs ace and some excellent season of performance. Yet when Theo Epstein took over as General Manager for the Cubs in 2011 he declared that one of the first things he was going to do was get rid of Zambrano.  The starting pitcher's on and off-field antics, especially in the clubhouse, were legend. To Epstein, they were the wrong start to building a winning team.
In baseball and in other sports, there are examples of other teams and managers who divested themselves of problem players; not because of their performance on the field but because of their negative influence in the locker room or in the community.
It's All About Chemistry
What Epstein knew was that for the Cubs to break their drought and win a World Series – something they had not done since 1908 – all elements of the team had to perform well together. He knew there had to be a connection and trust among the players. They had to get along in order to work together well.
In sports it's referred to as team chemistry. The right mix produces the right results consistently. The wrong mix produces problems, sometimes disastrous.
Or Culture If You Prefer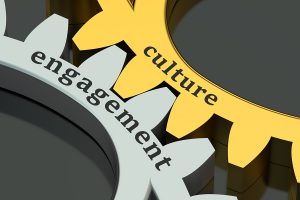 In business it's referred to today as Corporate Culture. What we know about it is that we create the right atmosphere by establishing expectations, treating employees well, and promoting cooperation then we get better, more consistent productivity results. People share resources and credit, there is less negative conflict, and employees are more likely to "go the extra mile" for the team.
The Diva, however, can throw a monkey wrench into all of that. While they produce big, they often do it at the expense of others. They place themselves first above the team and even above the organization. They alienate others, insist on extra accommodations, hog resources to themselves, and demand on being a priority over others.
When leaders support this behavior, either through explicit endorsement or simply inaction, they create resentment for management as well. Morale sinks lower, productivity of other contributors drops off, and the culture we tried to develop fades quickly back into the decaying mess we likely started with.
As many sports managers learned, sometimes you have to draw the line for the good of the team overall. Sometimes what the Diva produces isn't worth everything else they produce as well.
This is where you can Boldly Lead. Boldness doesn't require being confrontational, but necessitates the willingness to take actions that may have short-term loss for longer term gain. To create a culture of employee engagement, we don't just add things that create a better environment but also remove things that can become barriers.
[tweetthis]To create a culture of engagement, know when to remove things that can become barriers.[/tweetthis]
Keeping the high-producing Diva may have good or even great short-term results, but the long-terms costs make it a poor investment for an organization. Ultimately, productivity will drop and turnover will increase.
You could try counseling the Diva, but there's not a lot of track record of success with that. While they may (temporarily) curb some behaviors, they still have the mindset that created the problems to begin with. Separating them from the organization is ultimately the only solution here. You will probably be surprised at the sighs of relief you hear when it happens.
When Epstein removed Zambrano from the picture the Cubs didn't win the World Series that year, but their wins did increase substantially and they made the playoffs the next year. Just four years after they broke a 108 year drought and won the World Series.
What's keeping you from your big win?
How do you deal with the Diva in your organization? What has been the results? Share your thoughts here or email me at psimkins@boldlylead.com.