Let's Lay It on the Line! United Airlines Corporate Culture Failed!
Corporate Culture drives customer service and this story is a great example. By now, if you aren't hiding in a cave, you have likely seen the video of a United Airlines customer being dragged down the aisle by Chicago Police. If you haven't, you view it here.
United Airlines Passenger Removed Forcibly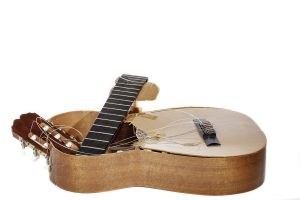 If you are not outraged, you should be. And this is just one of the many errors in judgement that has created problems for United.
Do you remember "GuitarGate"? United insists on checking a performer's expensive guitar-  the one he makes a living with – and damages it while loading.
How about when United threw an girl with Autism Spectrum Disorder and her family off the plane?
At another time United removes a passenger from the boarding list because she complained about the bad service.
And there are other incidents documented out on the Internet, but you get the idea.
Operational Excellence is NOT a Corporate Culture
According to story by NPR in 2015, United had one of the worst records of customer satisfaction, poor record of on-time performance, and other issues; making it the lower tier of the airline industry. More recent studies show slight improvement but still rank United near the bottom.
United has struggled with that image for years. In an effort to become more profitable, United placed "operational excellence" as their high priority, shrugging off concerns of customer service in favor of cost-cutting and efficiency.
No Service, No Excellence
And now they not only have poor customer service standards, but it seems that excellence is eluding them as well.
See, operational excellence may be a strategy for running an organization but it can't be the only one. It certainly can't be the high priority. More so, operational excellence cannot be the driver for the culture of the organization.
And at United Airlines, it apparently is.
A Corporate Culture of Re-Accommodating
Following the hoopla over this latest episode of dragging the doctor off the plane, United Airlines CEO Oscar Munoz issued the following statement:
"This is an upsetting event to all of us here at United. I apologize for having to re-accommodate these customers. Our team is moving with a sense of urgency to work with the authorities and conduct our own detailed review of what happened."
I didn't even know re-accommodate was a word, but let's not go there. It's not so much what Munoz said as what he didn't say. He didn't say "this is not the way we do business here!" or "I apologize to David Dao and we will do whatever is necessary to make it right".
In fact, what Munoz did allegedly do was send a letter to the employees on Sunday praising them for how they handled the situation and for following operational procedures.
In doing so, Munoz reinforced that employees are not to think but simply follow operational parameters even to the extreme.
Lack of Empowerment
Travel Blogger Patrick Smith on his blog Ask the Pilot says it is a prime example of the lack of empowerment in the airline industry as a whole, not just at United. He makes the point that in the case of David Dao it never should have come to the point of dragging him off the plane. There had to be a better solution and yet no one bothered to figure it out.
Why?
Smith essentially says it's because the United Airlines corporate culture doesn't support it. The culture emphasizes following procedure over finding solutions. Have you ever had a boss essentially tell you that you were not paid to think or make decisions? I believe (and I think Patrick Smith agrees with me) that is what is happening here.
Let's Empower You
What should United have done instead? In what ways could this have been avoided? What are your corporate culture war stories?