Experience Happens
You have probably heard it said hundreds if not thousands of times during your life.
Experience is the best teacher.
Every day, from the moment you rise until you put your head on the pillow, you are going through a series of experiences. Some experiences are what we would call good; nice things happen, we feel happy about it. Others….not so much.
Mistakes are painful when they happen, but years later a




collection of mistakes is what is called experience.




-Denis Waitley
Here's the thing: if every day we ALL have experiences then why is it that most of us don't get any smarter?
More Than Experience
If experience were truly the best teacher, then would it not logically follow that each of us would be getting smarter every day and would never repeat the same mistakes because our experience would have taught us better? Is that what happens in your life? Is that what happens around you?
You know what I am talking about, the people who keep making the same mistake they made yesterday and the day before, getting the same results, and not getting that it ain't gonna work that way. Why?
If experience is the best teacher, then they should have already learned not to do that again.
I have to admit to being hard headed this way sometimes. I'll do the same dumb thing over and over again, somehow expecting different results. I might rationalize it, excuse it, or simply learn the wrong lesson from previous experience. I'm not an idiot, I am a fairly bright guy.
Why isn't experience teaching me anything?
Reflective Experience is the Plus
The truth is that experience alone is no kind of teacher at all. It is REFLECTIVE EXPERIENCE that really makes the difference. It is how we analyze what we experience that allows us to draw the appropriate conclusions and lessons from what happens to us and engage in positive behaviors to prevent it from happening again.
Reflection needs to be timely; it needs to happen within a short period of time after the experience. It should not be rushed. The best approach is usually to spend a little time at the end of the day thinking about what good things happened, what not so good things happened, and examining them. Ask questions about each experience:
What was good (or not so good) about it?
Who was involved?
What was the outcome?
Was that the outcome I anticipated?
What would have been a better or ideal outcome?
Why did it happen that way?
What can I do differently to change the outcome?
How can I use this to add value to someone else?
Reflective experience from others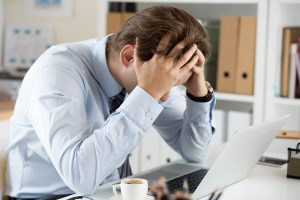 The last question leads to the last point. As the Denis Waitley quote said above, mistakes are painful. So even if we are learning from our mistakes, we still have to go through the pain. Just a show of hands out there,
who likes to go through pain?
Yeah, didn't think so.
So how can we avoid the pain? Simply by learning from others experience. In fact, I believe that other people's experience can be absolutely the best teacher for us. Examining the experiences of others allows us to be more evaluative about it because our minds are not clouded by emotion or pain. We can assess the decisions, the process, and the outcomes and attempt to come up with practical applications to help prevent it from occurring in OUR lives.
One of the best ways to to allow people to share stories with you. Stories allow experiences to be personalized; we connect with them better and connect with the people involved. Reading the biographies (and autobiographies) of people we admire also is an excellent way to do this. If they have any level of transparency, they will readily share their mistakes in their stories and we can derive great lessons from people we know to be accomplished persons.
How the Leader Uses Reflective Experience
First, the leader uses reflective experience to for their own improvement. You can't take others anywhere unless you are prepared to go there yourself. Therefore, a leaders learns from their failures as well as their successes. They own up to failure, analyze it, and derive the lesson from it. They examine the experiences of others and derive the lessons as well.
And there is a lesson to be had. No matter how traumatic or painful, there is a lesson there. It may take some searching. You may have to spend time grieving first. But there is a lesson to be had.
Finally, great leaders help guide their team in gaining reflective experience. They help and encourage their team to grow. Nothing is a crisis, only a lesson.
Action Plan:
How are you going to implement regular reflection on your experiences?
Pick at least two people that you want to learn from this month. Get books about them, publications, web sites about them, or just sit down over coffee (or drinks) and talk to them. Make notes on what you learn
Need your guidance in learning the lessons of reflective experience? Want to share how reflecting on experiences has helped you? Contact me at 321-355-2442 or psimkins(at)BoldlyLead.com today!